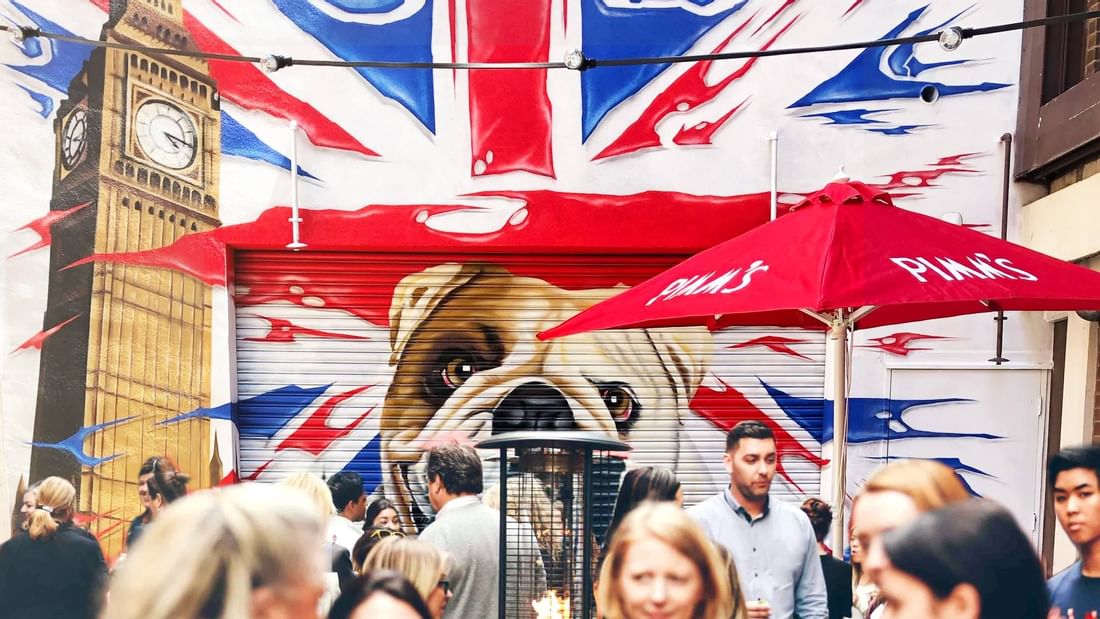 In the midst of Albert Park's eclectic architecture, just off Queens Lane… a charming and colourful hideout awaits. Albert Park is now home to a new Pop-Up Bar in a previously unused laneway in the back ally of our five-star hotel. Lizzie's Lane is open for private and pre-booked events.
FEATURES
The pop-up, appropriately named Lizzie's Lane, is relaxed garden-like setting that has been set-off with a bright pop-art mural inspired by Her Royal Highness Queen Lizzie by local Melbourne street artist Sheldon Headspeath.
Ideal for private cocktail parties and events, Lizzie's Lane has been designed with celebrations, birthdays, parties in mind. Available for exclusive use bookings for up to 120 people. Transform the laneway to suit your event needs.
From standing cocktail functions, launch parties, sit down dinners to picnics and local exhibitions, our dedicated Conference and Events team will bring your vision to life.
To enquire about a private event booking please click here
To visit the Lizzie's Lane website please click here
Meetings Offers
View our Meetings Offers