DINING IN ALBERT PARK
Lake views set the scene for dining at Windows Restaurant with a menu that celebrates Australia's best ingredients from some of the country's leading suppliers. At Atrium Bar & Lounge the cocktails and craft beers are a perfect pairing for the impressive atrium setting. And at Espresso Café, French-inspired pastries and barista blends enrich conversation and inspire collaboration.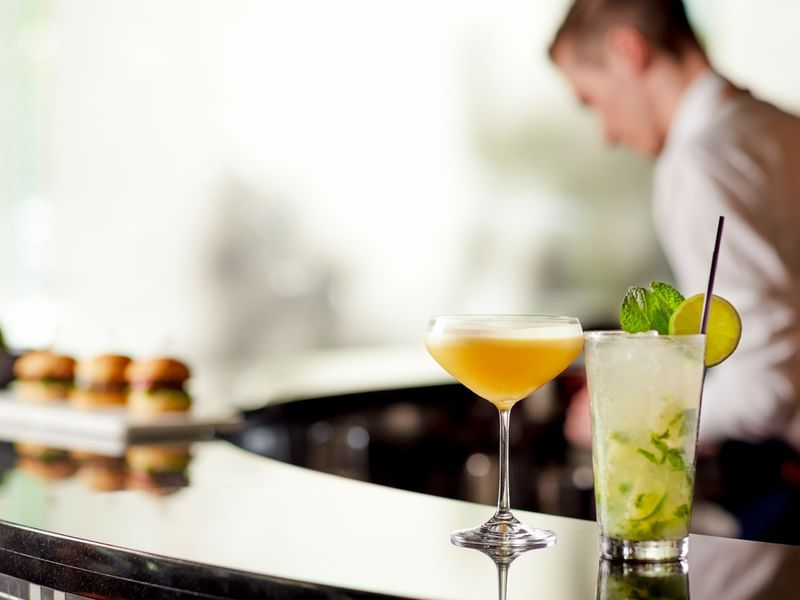 The Atrium Bar & Lounge
Take a moment to breathe and reconnect with yourself and others at Atrium Bar & Lounge. Adjacent to the hotel's impressive atrium, Atrium Bar & Lounge offers an all-day menu that heroes local ingredients and contemporary Australian cuisine. Stay for a bespoke drink, and soak up the atmosphere that comes from being at the heart of the hotel.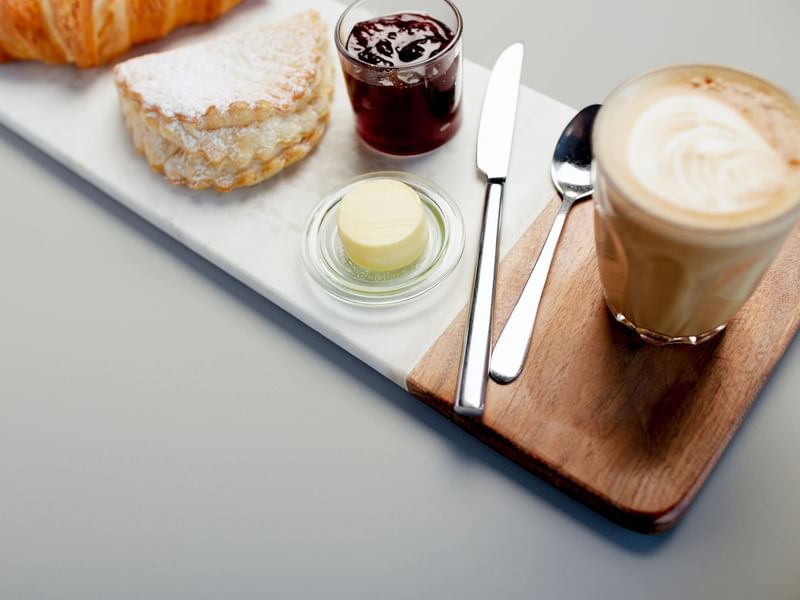 In-room Dining Experience
Guests chosing to dine within the comforts of their room have access to a in room dining experience...