THE HEALTH, SAFETY AND WELL BEING OF OUR GUESTS AND TEAM MEMBERS ARE OUR TOP PRIORITY
In the light of the Covid-19 pandemic, Accor has introduced #ALLSAFE label which represents some of hospitality's most stringent cleaning standards. The ALLSAFE global cleanliness and prevention standards have been developed with and vetted by Bureau Veritas, a world leader in testing, inspections and certification.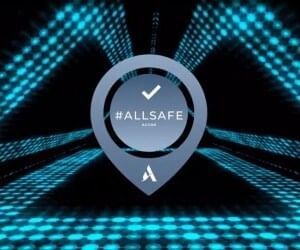 PULLMAN & MERCURE MELBOURNE ALBERT PARK IS CERTIFIED WITH THE #ALLSAFE LABEL. WE HAVE INTRODUCED INTENSIFIED HYGIENE AND PREVENTING MEASURES TO ENSURE YOUR SAFETY AND COMFORT DURING YOUR STAY WITH US:
EANING AND HYGIENCE STANDARDS
Our newly reinforced cleaning program includes frequent disinfection of all high-touch areas across our property, such as elevators and public restrooms. Our enhanced in-room cleaning program uses TGA approved disinfectant and cleaning materials.
ENHANCED TEAM MEMBER TRAINING
Training and education of our team members is a critical aspect of health and safety. Each team member has undergone a new safety and hygiene training program to help everyone develop the skills and education necessary to protect themselves and you, our guests.
GUEST PHYSICAL DISTANCING MEASURES
With a focus on safety during your stay, we have new standards of physical distancing measures throughout the hotel and specifically in our public areas. Our reception desk has partitions to provide additional protection for our guests and staff and all payments are now contactless. In addition, individual masks, sanitisers and wipes are available from Reception should you need them.
ENHANCED FOOD SAFETY STANDARDS INCLUDING MINIBAR
We have always cared deeply about the safety, quality and environmental impact of our food. At our hotel we have now established new, even higher standards for our food service which exceed government and local regulations. To this end, we are temporarily removing all in-room minibars as part of our enhanced hygiene process. If you wish to have your minibar stocked please contact Reception.
Our Restaurant & Bar are temporarily closed however, room service is still available for all guests. Our enhanced in room dining options include a greater variety of dishes with delicious flavours to suit your tastes and needs. Enjoy a restaurant style experience from the comfort of your room.
ALTERED MEETING SPACES
Conferences, Meetings and Events is what we do and what we are passionate about. We will be adhering to all necessary precautions, while exceeding your expectations for a successful event. We offer a variety of conference rooms that can be altered to facilitate meetings and events with physical distancing and safety measures. We have over 2,500m2 of meeting space available across over 30 conference rooms making our social distancing capacity one of the most flexible in Melbourne.
Our commitment is to keep you safe, while ensuring you have a comfortable and enjoyable stay with us.
Should you have any further questions regarding measures we have introduced, please get in touch with us here.
We look forward to welcome you back soon.
The Pullman & Mercure Melbourne Albert Park